We know how much you love Transylvania. It has become your second home and you have been the region's most valuable ambassador since first visiting in 1998. Your charitable work through the Prince of Wales Foundation Romania has made and continues to make a tremendous contribution to preserving the culture and traditions of Transylvania's rural life.
Moreover, you claim your roots from our legendary Prince Vlad through your great grandmother Queen Mary, already connecting your lineage to that of Transylvania.
As appreciation and in recognition of your love for our region and the great work you continue to do to promote the culture, lifestyle and unparalleled beauty of our countryside, we thought, what if instead of only being "The Prince of Wales", you were from now to be known as "The Prince of Wales AND Transylvania"?
"Prince of Transylvania" is an honorary title that comes with no official benefits. However, we are sure you'll appreciate that "Prince of Wales AND Transylvania" sounds like a fantastic way to introduce yourself. Plus, it's a great conversation starter.
We understand that being "The Prince of Wales" is a full-time job. We don't expect you to quit and permanently move to Transylvania, not to mention that we can't provide a royal residence either. However, the city of Alba Iulia is in the process of restoring the centuries-old "Palace of the Rulers of Transylvania", where you, as an honorary Prince of Transylvania will of course always be welcome.
Needless to say, we are delighted to extend this formal invitation from the Mayor of the city of Alba Iulia, the capital of Transylvania and the former royal residence of the rulers of Transylvania, and would be absolutely honoured should you wish to accept it.
Your Royal Highness, would you be our part-time Prince?
The Mayor of the city of Alba Iulia, Romania and The Regional Tourist Board of Transylvania
April 10th 2017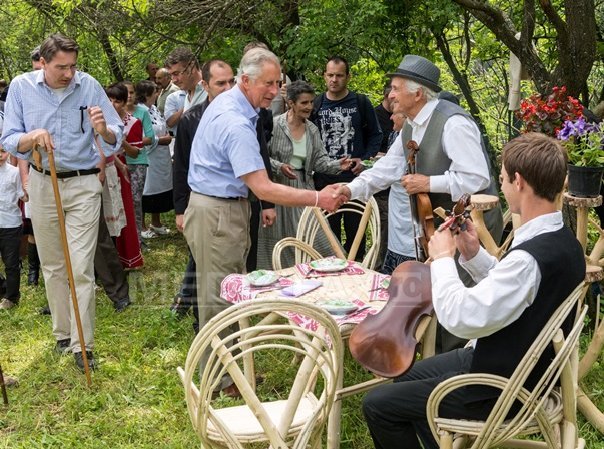 CONTACT
The Regional Tourist Board of Transylvania
400474 Cluj-Napoca, Transylvania, Romania
hello@transylvaniabeyond.com